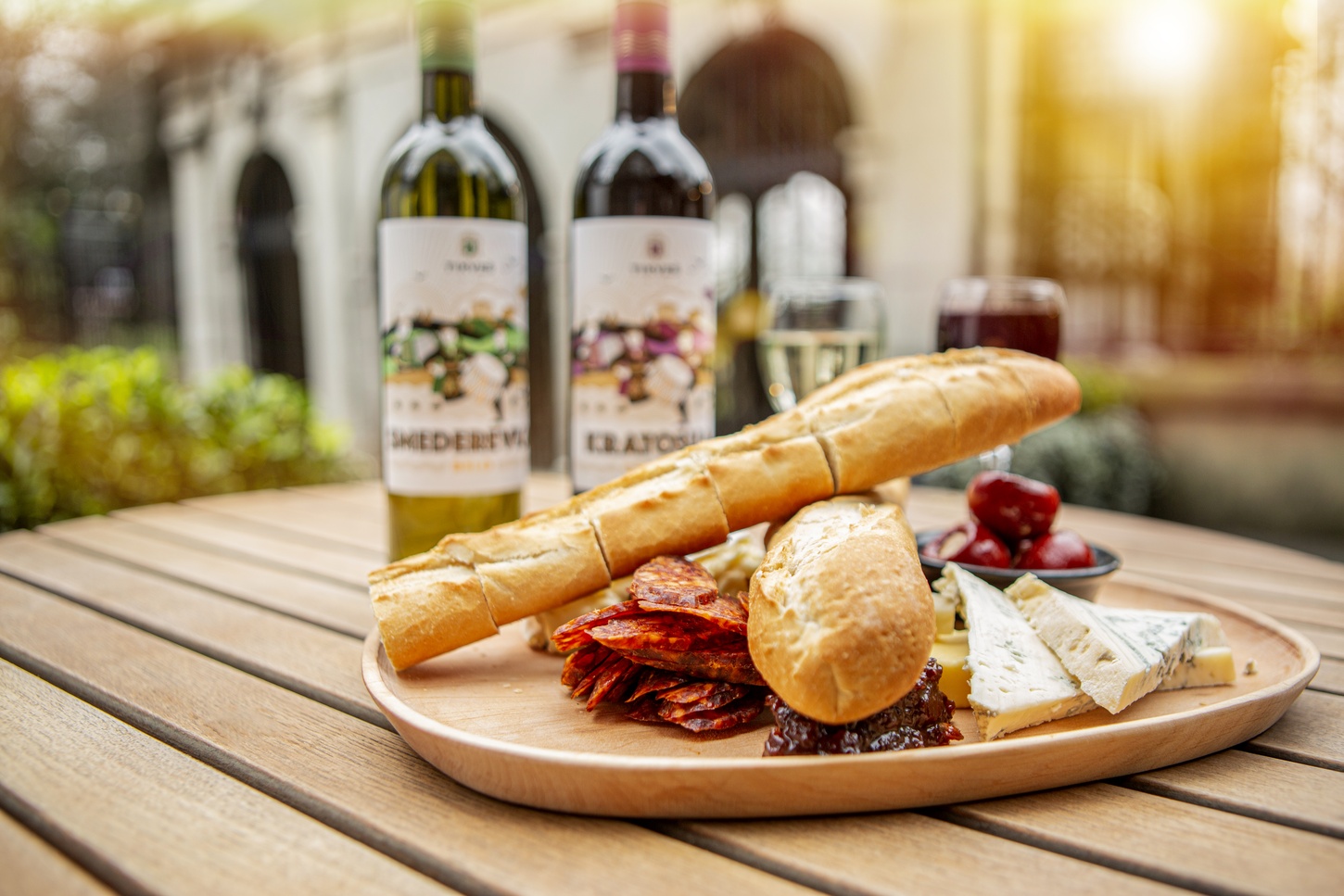 WINE LIST & FOOD MENU
We have a great variety of wines from around the world. Most are sold by the glass, all are available by the bottle. We also have a selection of 'Specials' on our blackboards at the main bar. These change frequently, please ask our staff for recommendations.
Our Food Menu remains constant with hearty cheese boards to complement our wines, charcuterie and vegetarian and vegan options are also served. 
Chapel Down, Sparkling Rosé Brut
Kent, England (NV)
77% Pinot Noir, 19% Early Pinot Noir, 4%Pinot Menuier
A blend of strawberry, redcurrant and cherry aromas with a note of toasty shortbread. Fresh and crisp on the palate.
Festival 18, Loxwood Meadworks
West Sussex, England (2018)
100% Honey
Honeyed citrus, vanilla and floral notes it is off-dry, crisp and zesty on the palate. Presenting an elegant minerality with a rich and creamy finish.
Hungary (2021)
100% Furmint
Classic quince and lemon aromas accompanied by sweet spice notes. A well balanced, dry wine.
Akriotou 'Erimitis' White, Vasiliki Akriotou
Sterea Ellada, Greece (2020)
50% Savatiano, 38% Assyrtiko, 12% Aidani
A rich and textured wine with delicate notes of peach, bergamot, lemon and pear complemented by buttery overtones through to a refreshing zesty finish.
Château Oumsiyat, 'Obeidy'
Bekaa Valley, Lebanon (2020)
92% Obeidy, 4% Sauvignon Blanc, 4% Viognier
Exotic, mineral flavours with hints of peach through to a lovely, whistle clean salty finish.
Rui Roboredo Madeira, DOC
Beira Interior, Portugal (2017)
Touriga Nacional, Tinta Roriz
A full bodied wine with aromas of ripe black fruits, vanilla and spice notes. Fresh with great minerality and acidity.
Bragia, Tenuta Larnianone, IGT
Tuscany, Italy (2018)
40% Cabernet Sauvignon, 35% Merlot, 25% Sangiovese
Deep crimson in colour. Dark fruit on the nose with cassis, blueberry, dark cherry and chocolate on the palate. Velvety tannins.
Portugal (2017)
50% Touriga Nacional, 40% Touriga Franca, 10% Sousão
Full body with dense ruby colour. Aromas of ripe and jammed red fruits, persistent tannins.
Porto, Portugal (1978)
Port blend from single year.
Matured in barrels for a minimum of 7 years. Intense amber colour with prominent dried fruits aromas, combined with spice notes and nutty flavours.
Barros Colheita 2005 Magnum
Porto, Portugal (2005)
Touriga Nacional, Touriga Franca, Tinta Roriz, Tinta Cão, Tinta Barroca
1.5 Litres
Fresh and herbal on the nose with hint of raspeberry. Sweet with flavours of cassis, ripe cherry, touch of raisins and dates on the palate.
Please update your preferences to view menu items
Wine Suppliers
Gordon's uniqueness is as much about choosing suppliers that really care about the quality and provenance of their wine as it is for its setting. Sourcing wine not just from the well known wine houses but also artisan growers and private vineyards is essential in the making of our cellar to give a great variety of wines.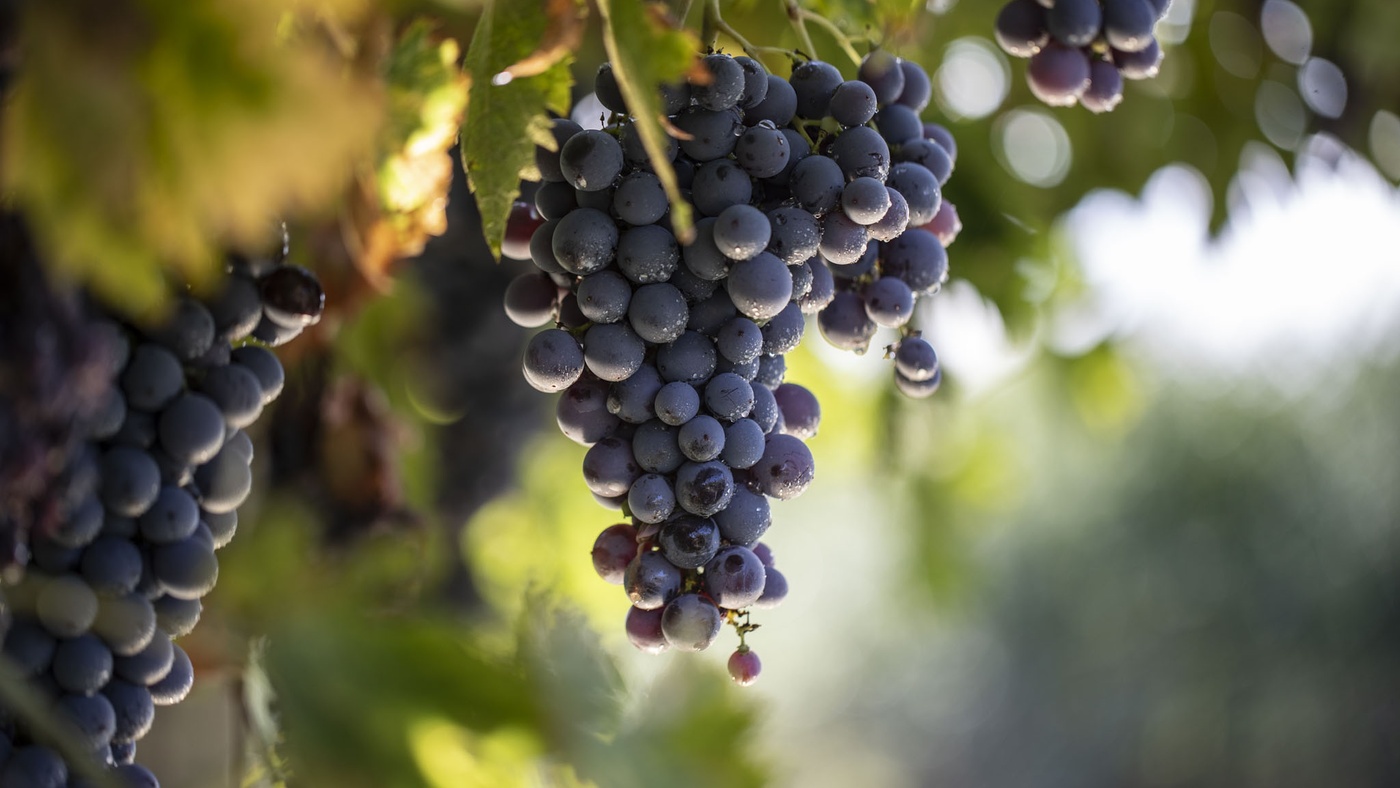 Food Suppliers
We are very lucky to have some of the best independent food makers and suppliers in London. Drawing on their expertise and passion we think we have some of the finest fare to be found. From cheese makers to charcuterie specialists, locally grown veg and our meat and fish suppliers, they all work tirelessly to deliver the best, freshest food for us to prepare and serve.