Ambience like no Other
Gordon's Wine Bar has quenched the thirst of wine lovers for over 130 years. Close to Covent Garden and London's Theatreland, it is a hidden gem, just minutes away from Trafalgar Square between Charing Cross and Embankment stations. Gordon's is renowned for its history with a vaulted candlelit cellar and old oak barrels filled with sherries and port. With walls covered by old photographs, newspaper clippings of historic events you can take a step back in time, escape the hustle and enjoy a huge selection of award winning wines and great food.
Outdoor seating under heated awnings provides an all year round al fresco experience. Choose from one of the many tables outside or tuck yourself away at a discrete, romantic cellar table. Our food menu offers more than 15 different cheeses, a selection of charcuterie and vegetarian and vegan options. There is something for everyone to enjoy. What better way to accompany world-class wine than with a great selection of sharing boards, snacks and home-made dishes?
As reservations are not taken, the best way to grab a table is to turn up early. Please talk to one of the staff on arrival and we will do our best to seat you as soon as we can!
About Us
Gordon's is thought to be the oldest wine bar in London, established 1890. The bar is very much a family affair, owned by Wendy Gordon, the wife of the late, much loved Luis Gordon, and now overseen by Luis' eldest son, Simon. Over the past 10 years Gordon's has had to evolve to meet the demands of today's world but has retained its unique, traditional Gordon's style.
The wider Gordon's family includes the bar staff, many of whom have been with us for years. In the Gordon's tradition we ensure that we have a fantastic selection of great wines from around the world, our head chef procures some of the best artisanal foods to make up a delicious and versatile range of sharing boards and dishes, Joao ensures our smooth operation with a top team, headed by Nico within the bar and Andrea on the terrace, while Amanda keeps the plates spinning in the background!
Whether you're popping in for a quiet glass on your own to watch the world go by, having a romantic date or out with friends and family, we hope you have a fabulous time. Come and enjoy our latest collection of wines and dishes. Our lovely team of serving staff will be happy to guide you through our menus.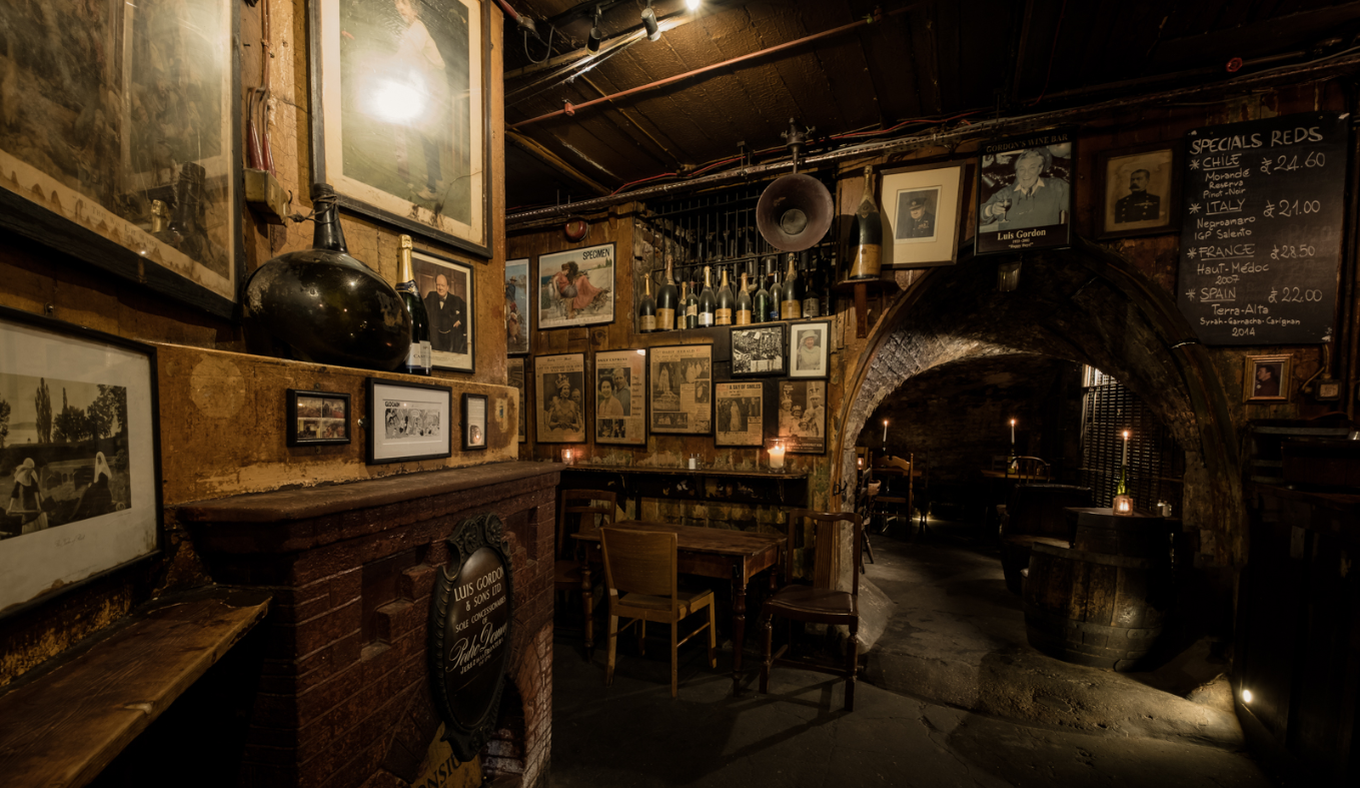 Our Wine
Our list of award winning wines is extensive and diverse, many are from family run vineyards and are very reasonably priced. We have specially selected wines from the classic regions of Europe to South America, the UK and the New World and unusual places in between. Sherries and ports are served from the barrel.
Our staff will be delighted to make recommendations from our Wine List and our regularly updated Specials Board and can guide you on food and wine pairings.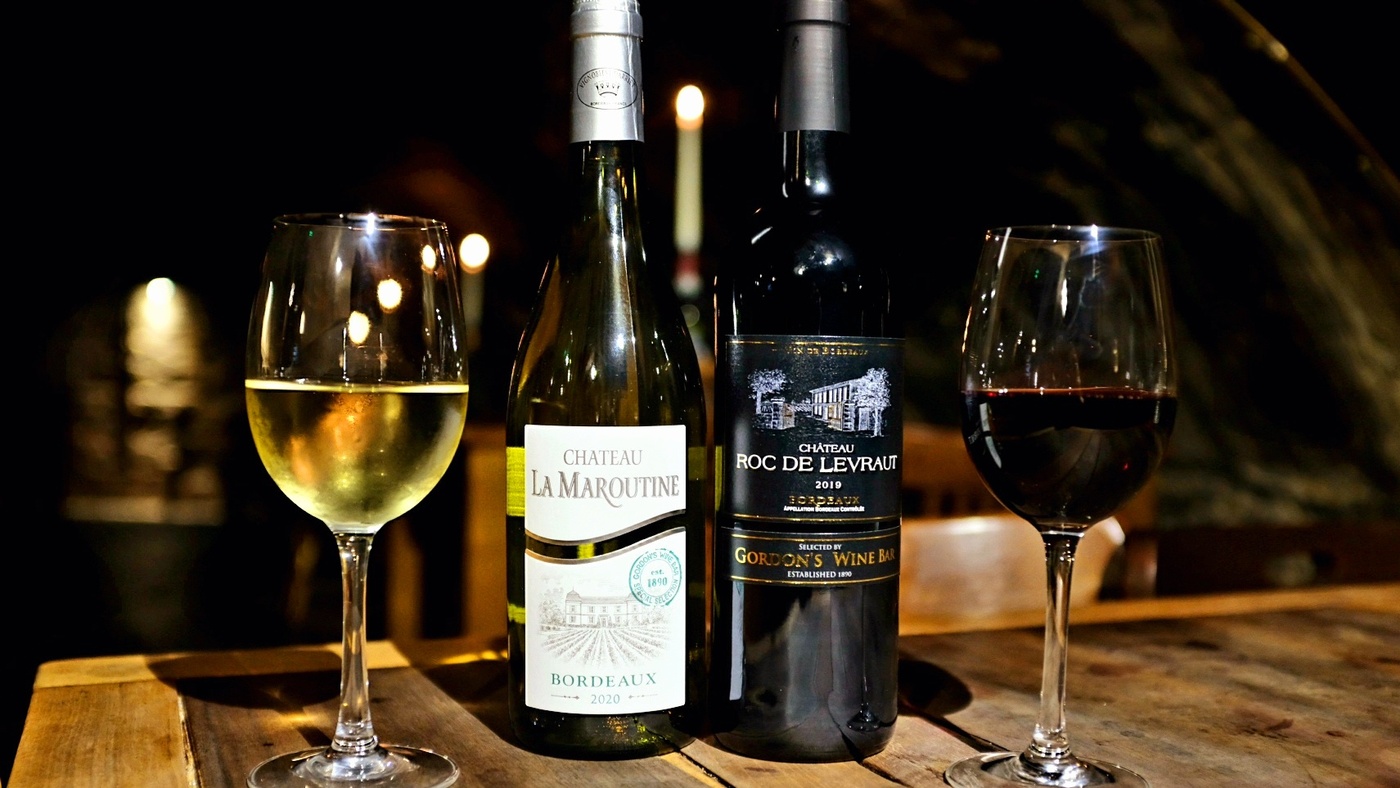 Our Food
Gordon's Wine Bar is not only famous for its extensive list of great wines but also for its fantastic cheese selection. With our huge choice of cheeses you will be truly spoilt for choice! We also offer a range of salads, sharing boards and dishes that can be paired perfectly with your wine to suit the season, from a variety of cold cuts, homemade scotch eggs and pies & summery salads.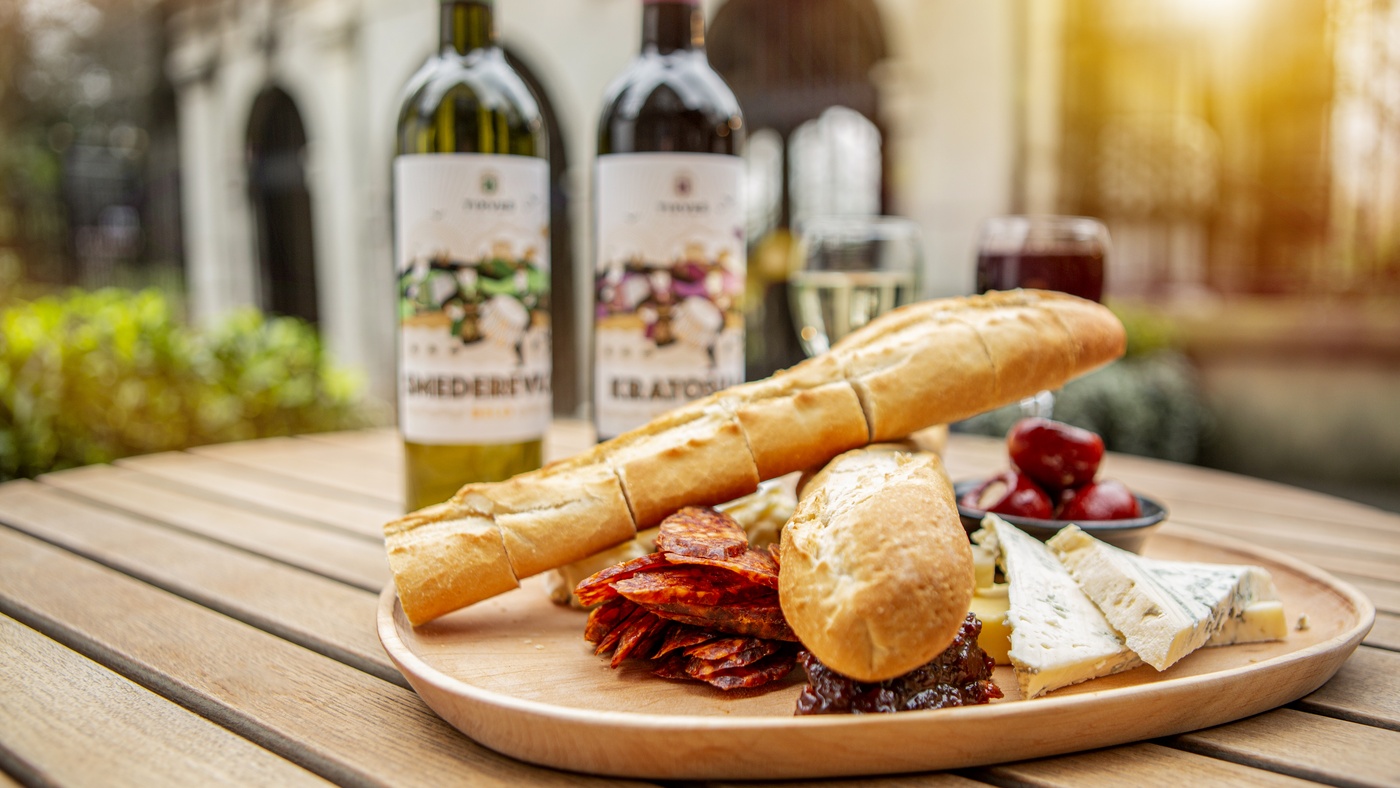 Partners in Time … 130 years on
Over the years Gordon's has grown strong relationships with a number of family run businesses with their own histories and generations of experience and expertise.
From the sherry houses of Jerez and the port producers of Porto, to the terroirs of Champagne and the vineyards of Chile and India we count ourselves fortunate to have forged great friendships with these producers and our suppliers. Having a wine list and food menu that champions artisan growers who care about the quality of their produce is really important to us. We value the passion and skill of these producers and we are proud to offer their produce to our customers.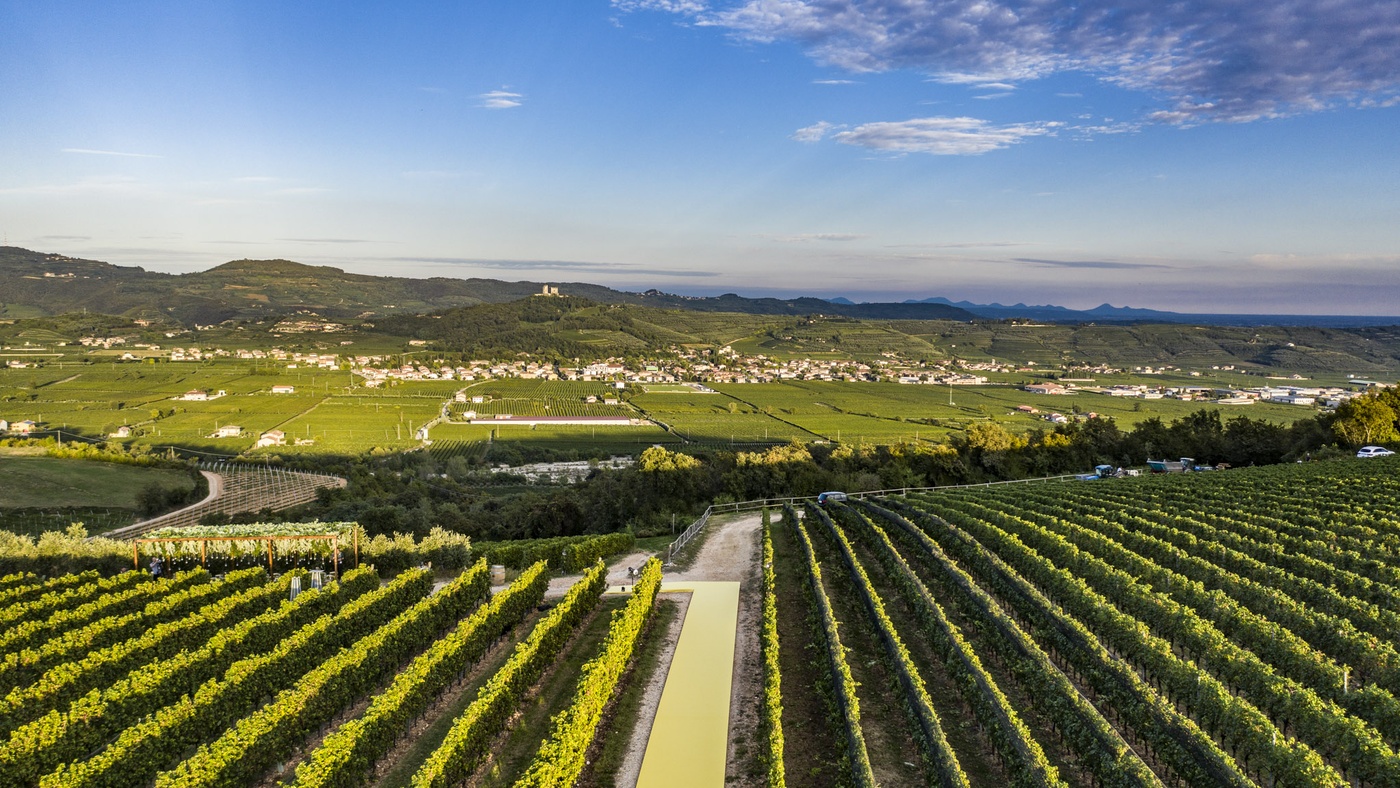 Sherry Week - 6th to 12th November 2023
Join us in celebrating Sherry this November!

Beaujolais Nouveau Breakfast - 16th N...
It's that time of year again, le Beaujolais Nouveau est arrivé!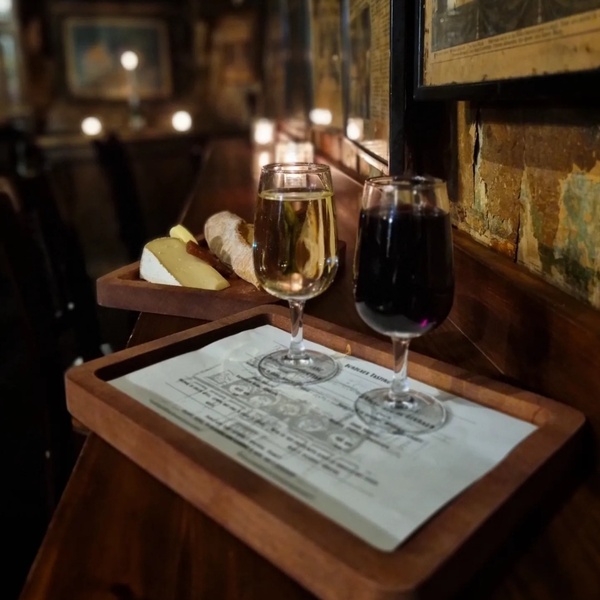 Bordeaux by the Glass July! - 2023
Join us from the 10th to the 31st of July for a tasting of our Bordeaux, both white and red!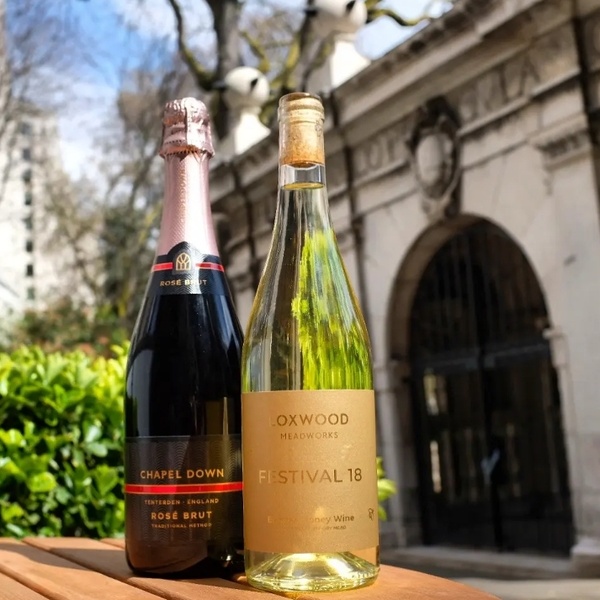 Coronations, discounts and a spot of ...
Celebrating all things British in the run up to the Coronation!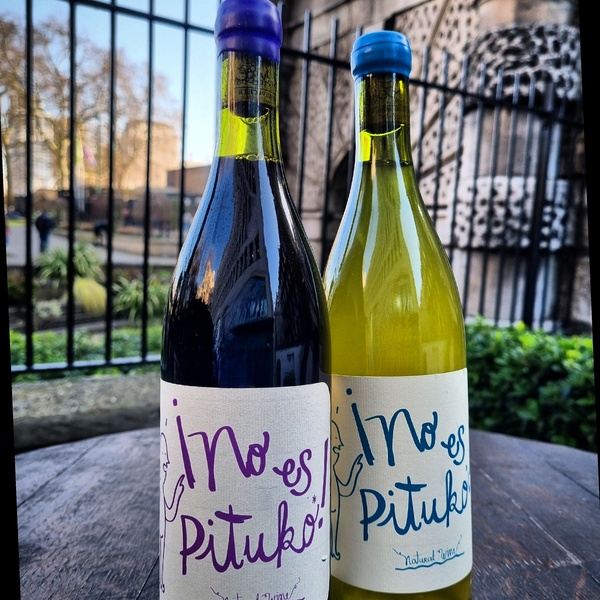 Exploring Our Natural Wines
We take a look at what natural wines are and explore our wonderful selection on the wine list!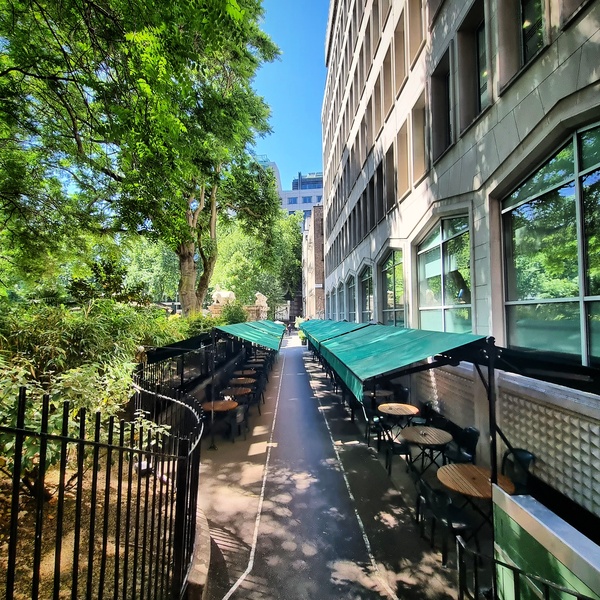 London Marathon - 2023
There's always a spot for the wonderful runners.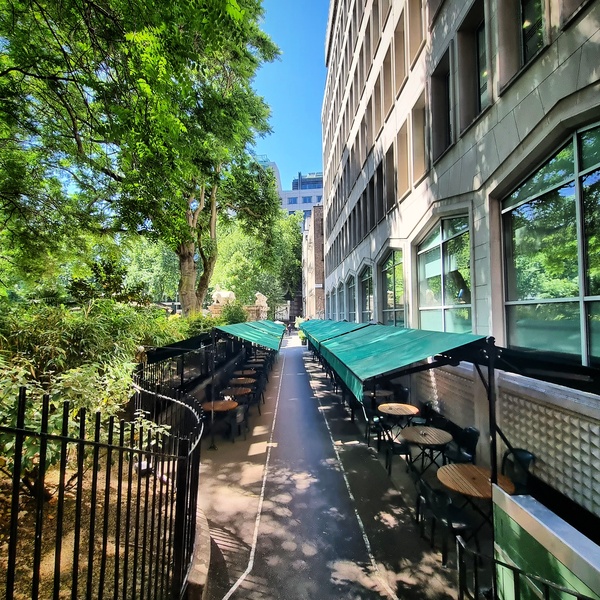 Access to Gordon's During the Coronat...
Villiers Street will be restricted to the general public so only pre-booked customers will be able to enter via Villiers Street. As we do not take any reservations here is how to reach us.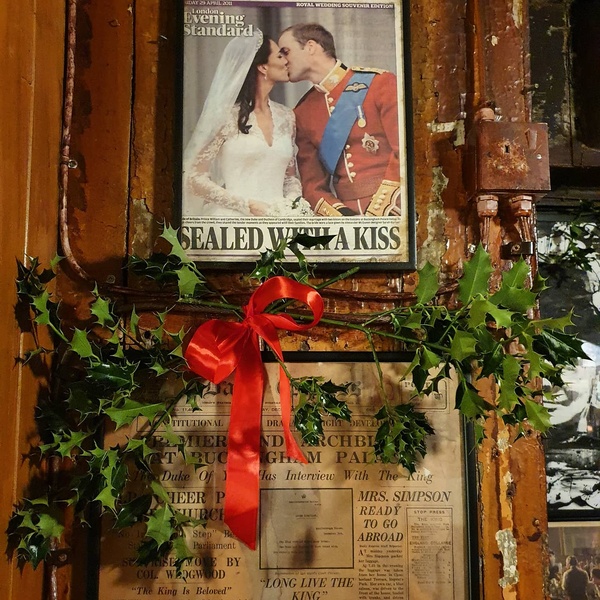 Christmas and New Year's Eve at Gordo...
The excitement is mounting, the decorations have been unearthed and some truly fantastic bubblies have been added to the wine list!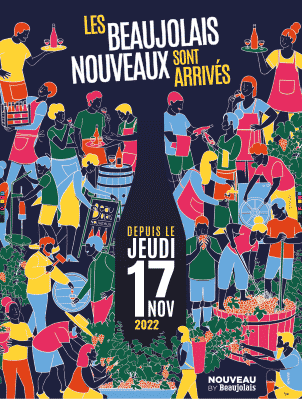 Beaujolais Nouveau Breakfast - 17/11/...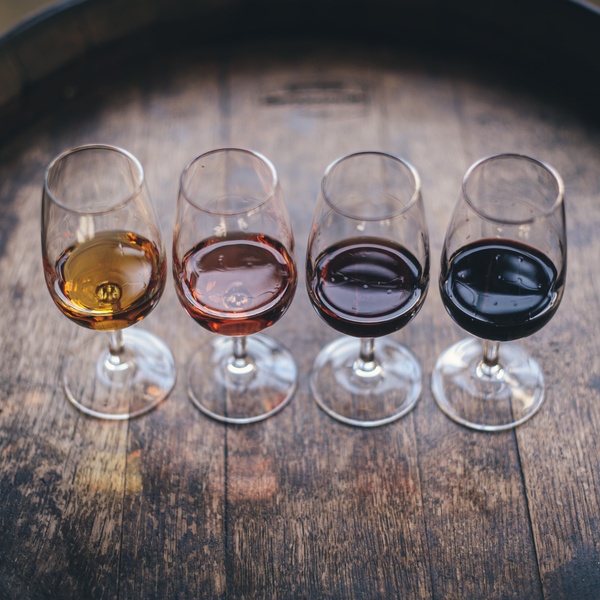 Wine Tasting Event - 22/10/22
If you missed it, here is another chance! Book your spot now.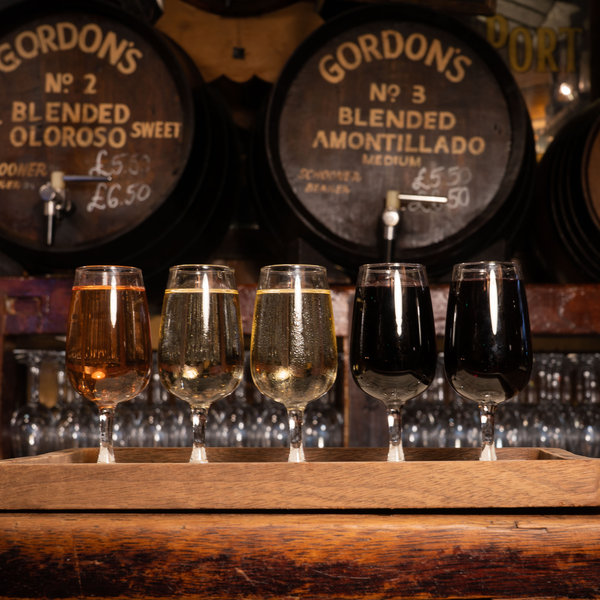 Wine Tasting Event - 5th October 2022
Join us for a preview of what's to come on our wine list! Try seven different wines accompanied by nibbles on our lovely terrace.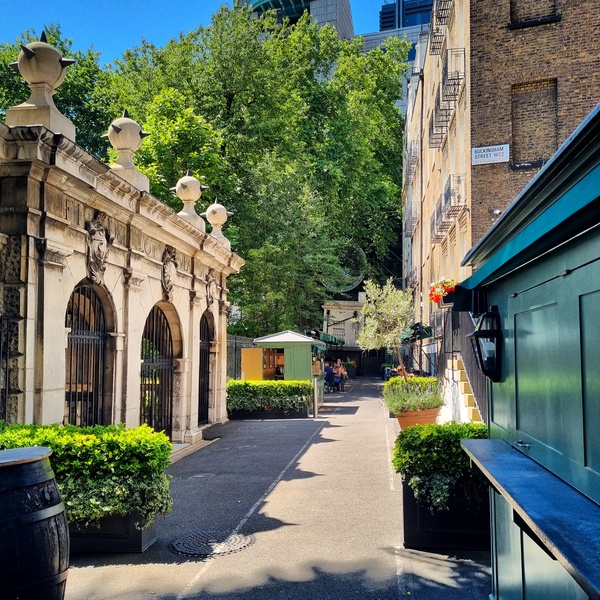 Summer isn't over yet! - 2022
As holidays and summer come to an end we thought we'd list all the reasons to keep that feeling going on our terrace.
Sign Up
Stay up to date with the latest news, menus & events from Gordon's Wine Bar.